Chaplaincy
At St.Teresa's we believe we are stewards of God's creation and all called to be disciples.
Each member of the chaplaincy team recognises the important role they hold and that they are representing Bishop Declan.
The main aims for each member of the Chaplaincy team are to:
Deepen Prayer

Enable Communion

Strengthening Mission
In November we joined 800 other children from across the diocese at the cathedral for a Chaplaincy Commissioning Service. It was a very special service and lovely to meet other Chaplaincy Teams. Two members of our Year 6 class family were asked to describe our Day of Prayer for Refugees and Tobe read out his very moving diary account as if written by a refugee.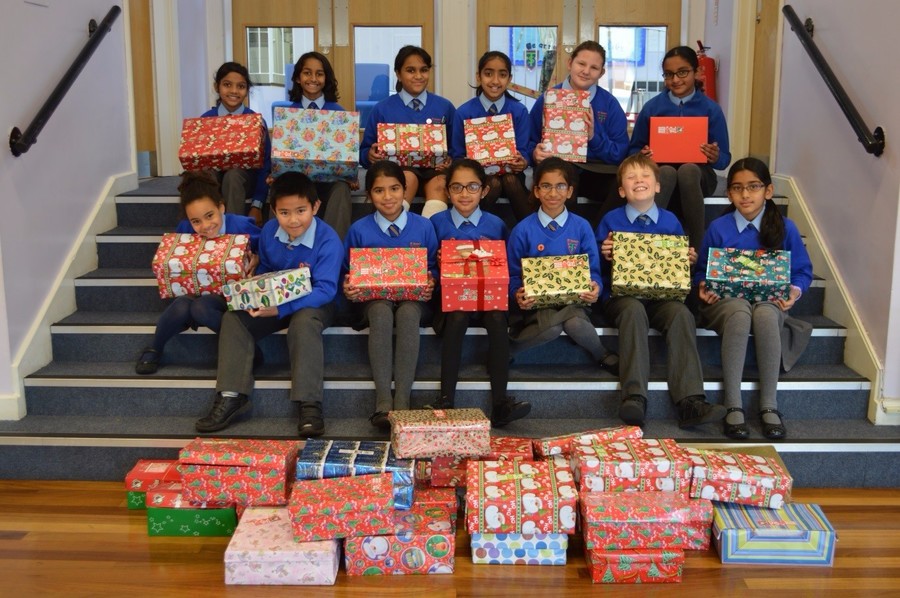 The Chaplaincy Team have been very busy campaigning for the Operation Christmas Child shoe box appeal. The Chaplaincy Team led assemblies across the school sharing information about the charity and even showed a video of children in a rufugee camp receiving Christmas shoe boxes from last Christmas. Over 50 boxes, full of gifts, toys and toiletries were sent to the distribution centre in November, where over the next month many children across Europe, less fortunate than us, will be receiving their special gift box.